Graphic facilitation
Improving understanding of information through visualisation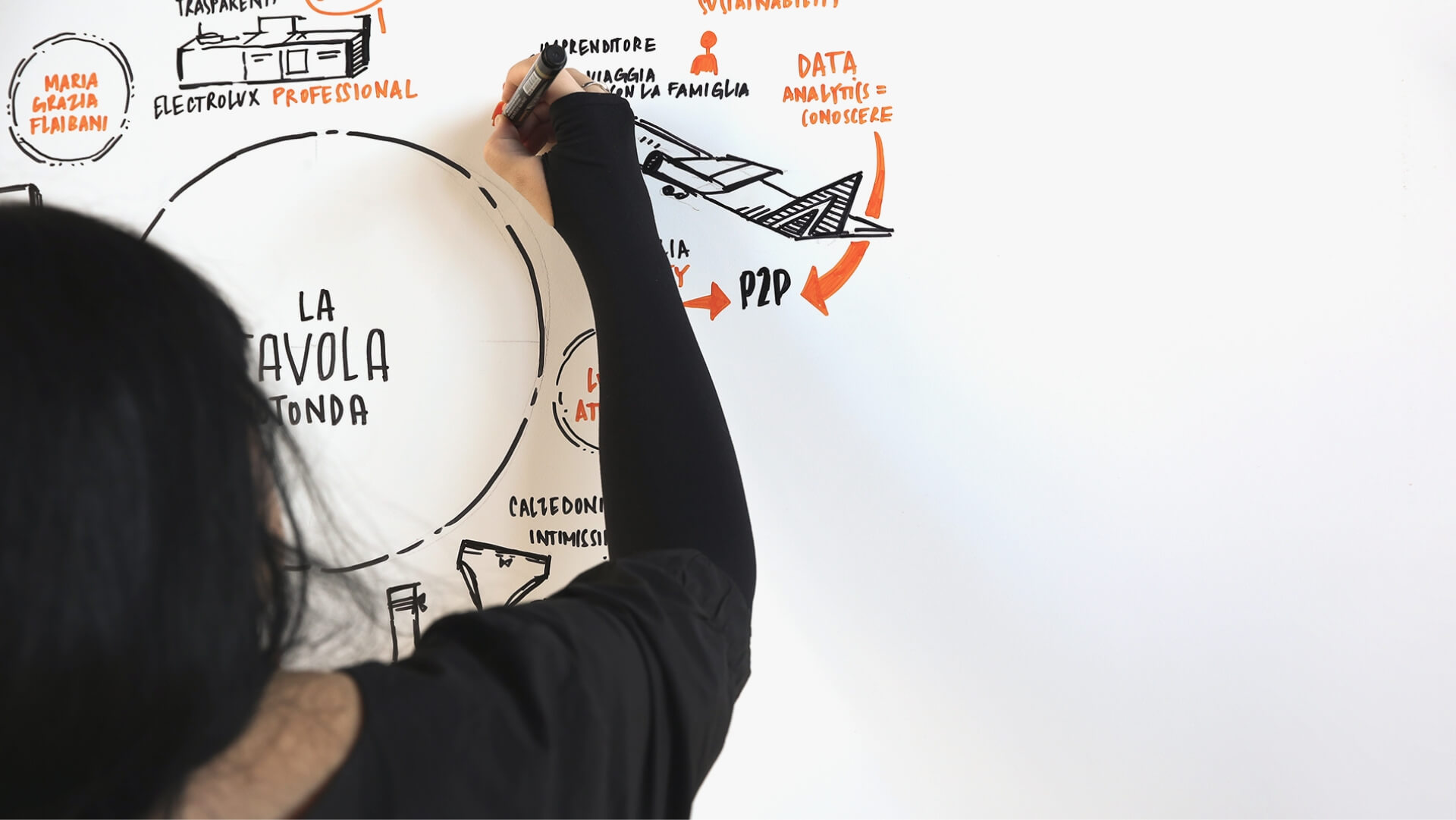 Services
Information design
Visualising information is one of the easiest ways to remember better. This is what graphic facilitation is for, a memory support activity during events or as support for workgroups.
The graphic recorder synthesises the information that emerges as the event unfolds, through images, keywords, symbols, illustrations and graphics are drawn. Information is visualized as reasoning develops.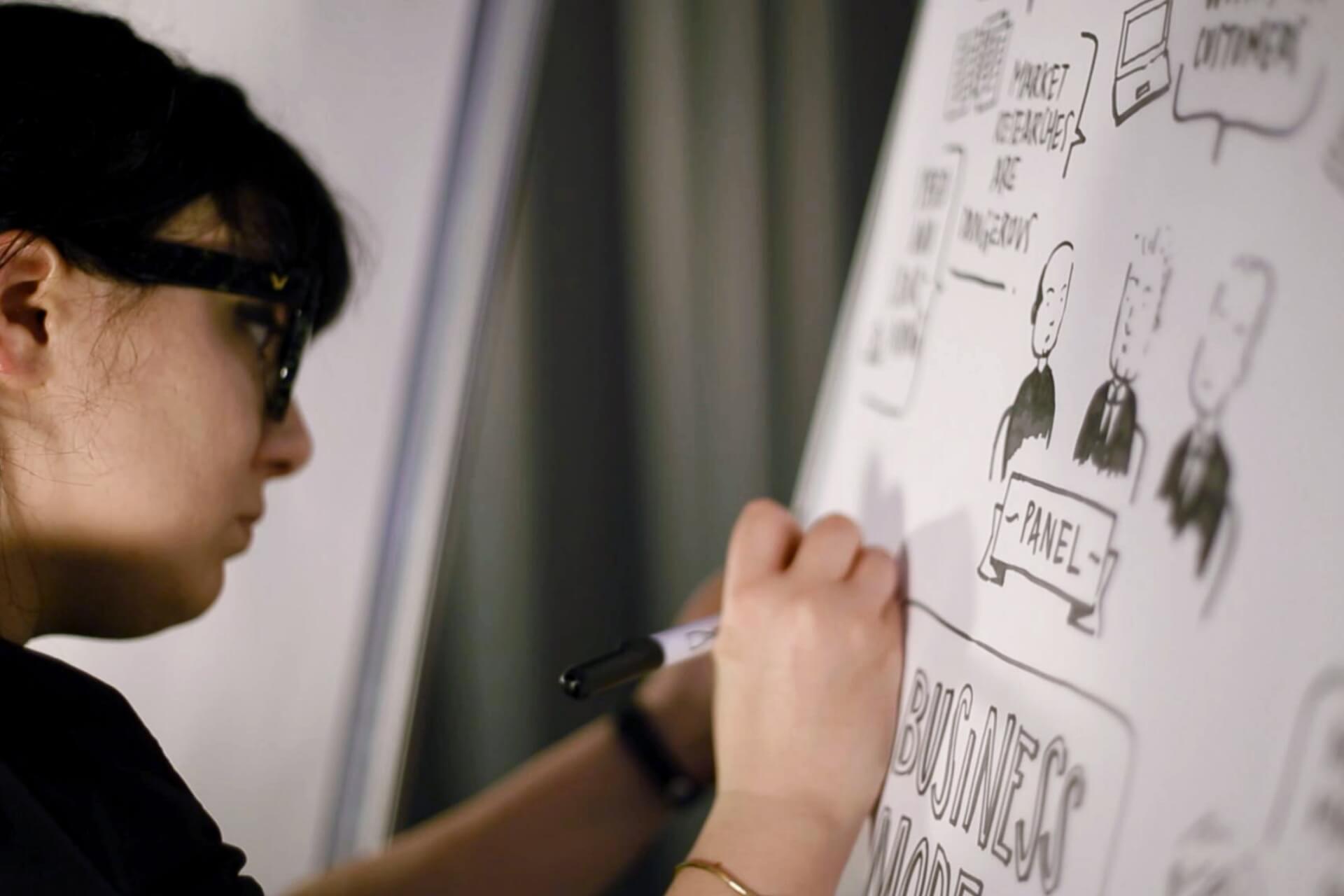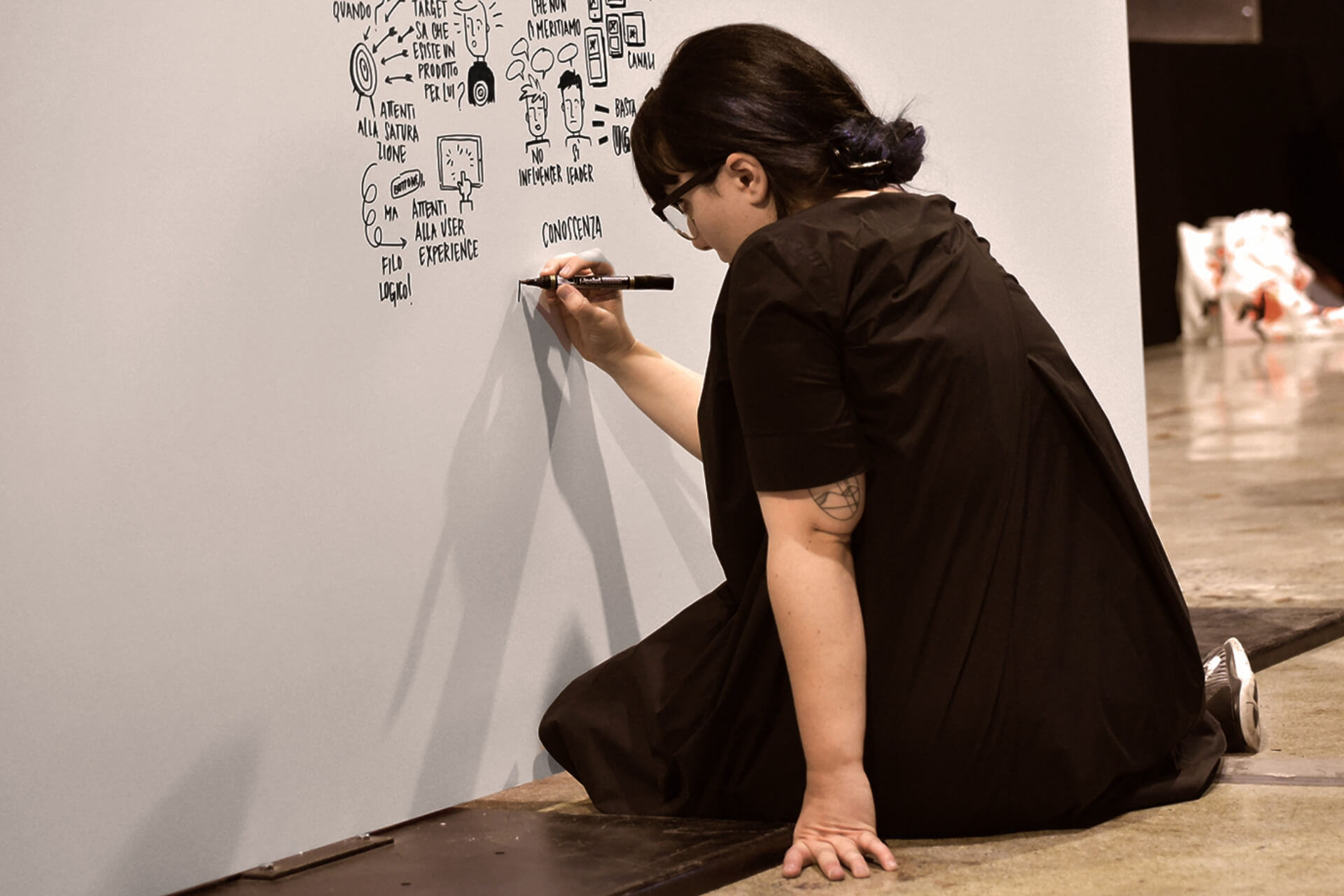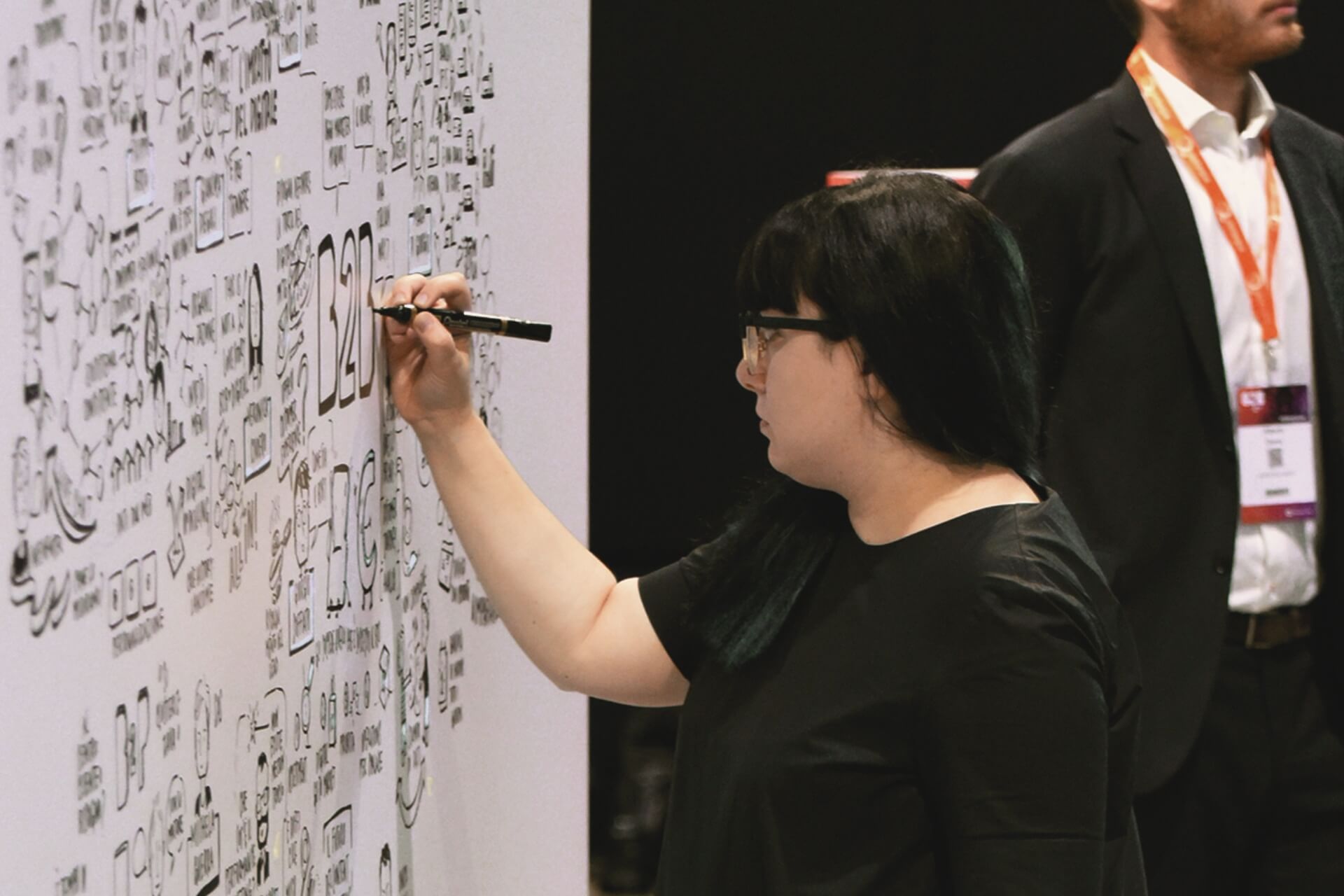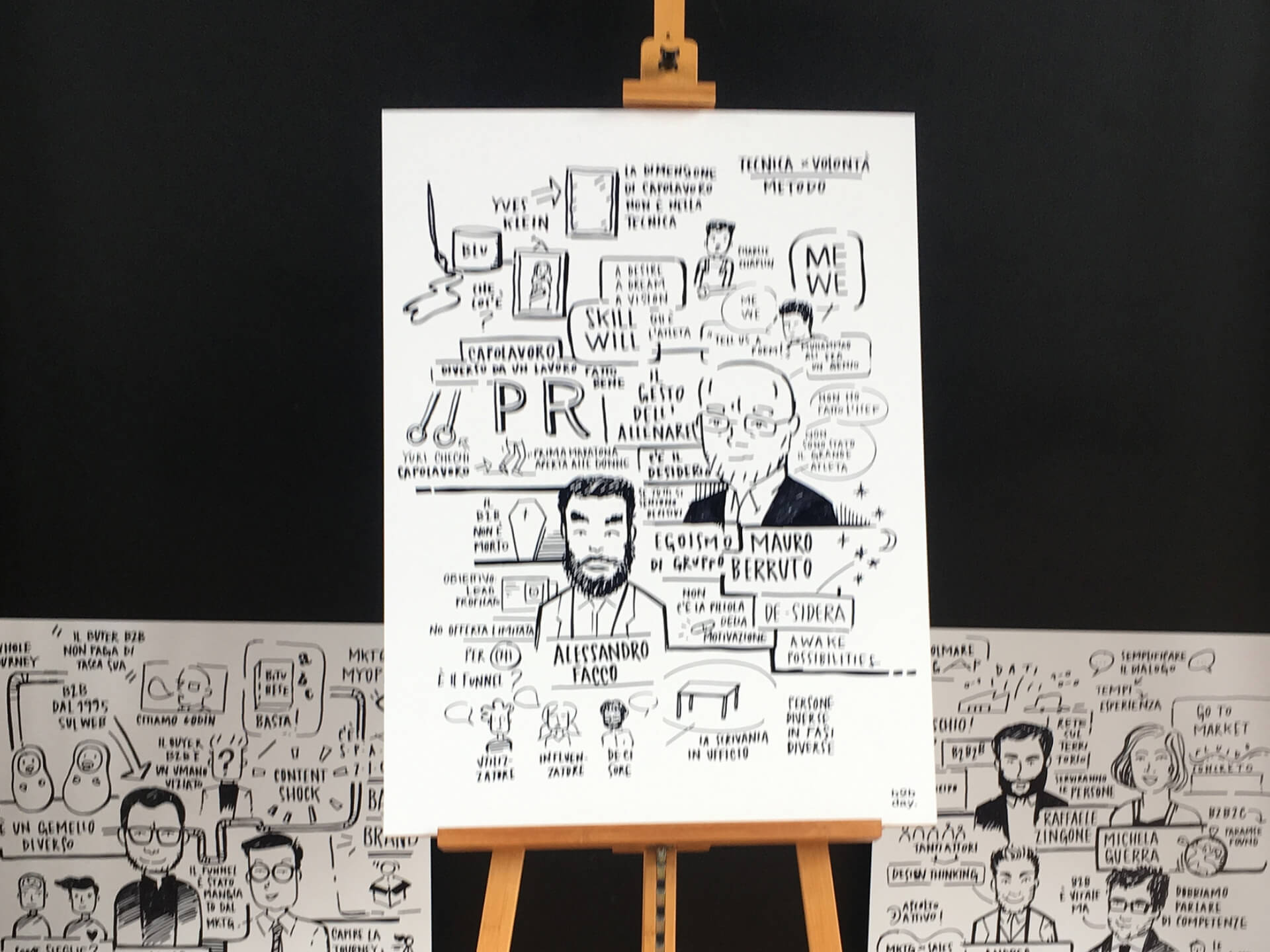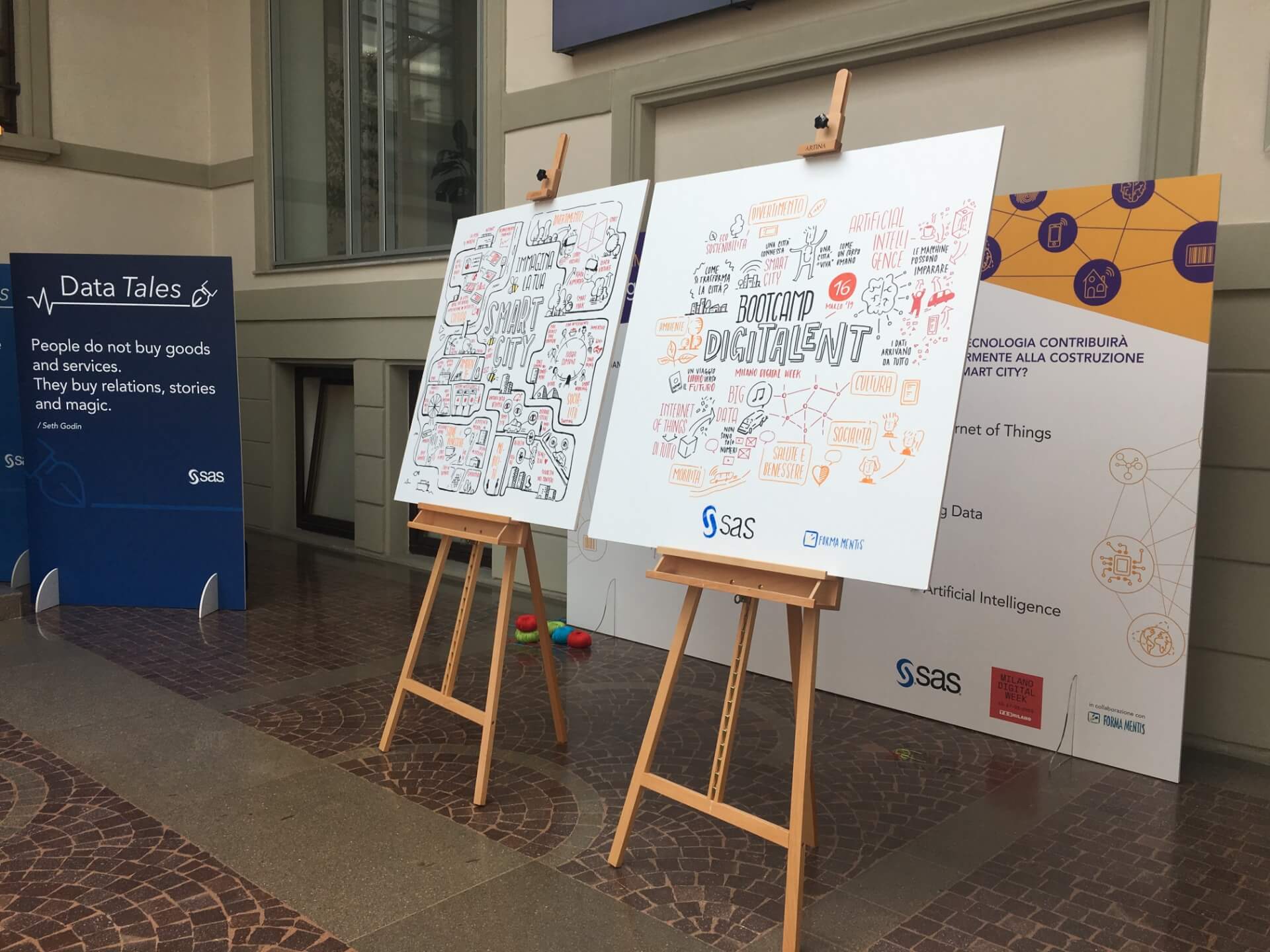 Drawing real time as the speaker unfolds their reasoning is an activity that proves particularly effective in maintaining the right level of attention from participants and fostering the emotional involvement of the audience.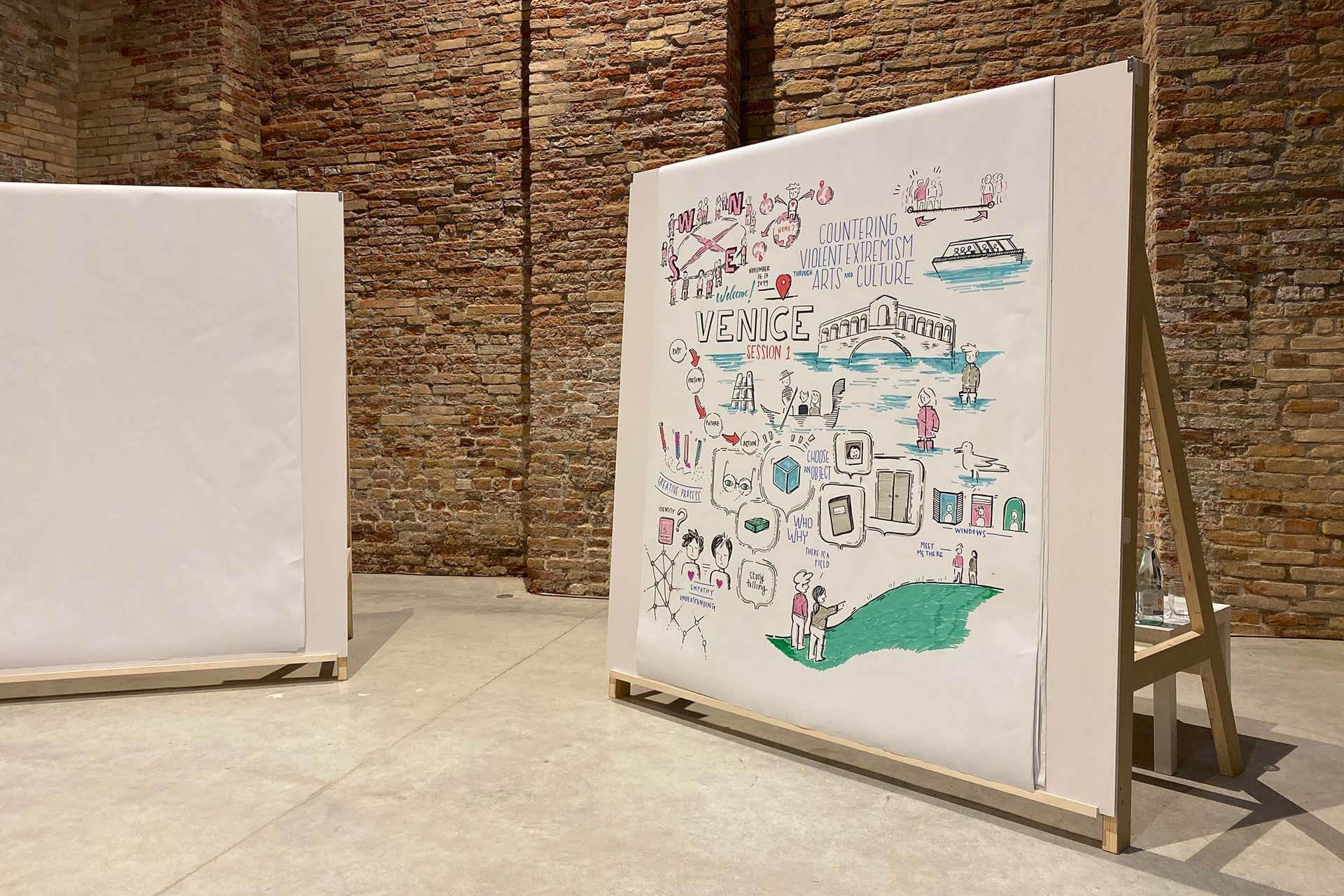 In addition to events or teamwork activities, graphic recording is also very useful in the development of participatory processes for the design of UX projects, i.e. to support the study of navigation flows of websites and online platforms.