Rovigo920
Brand identity for tourism and cultural enhancement of the territory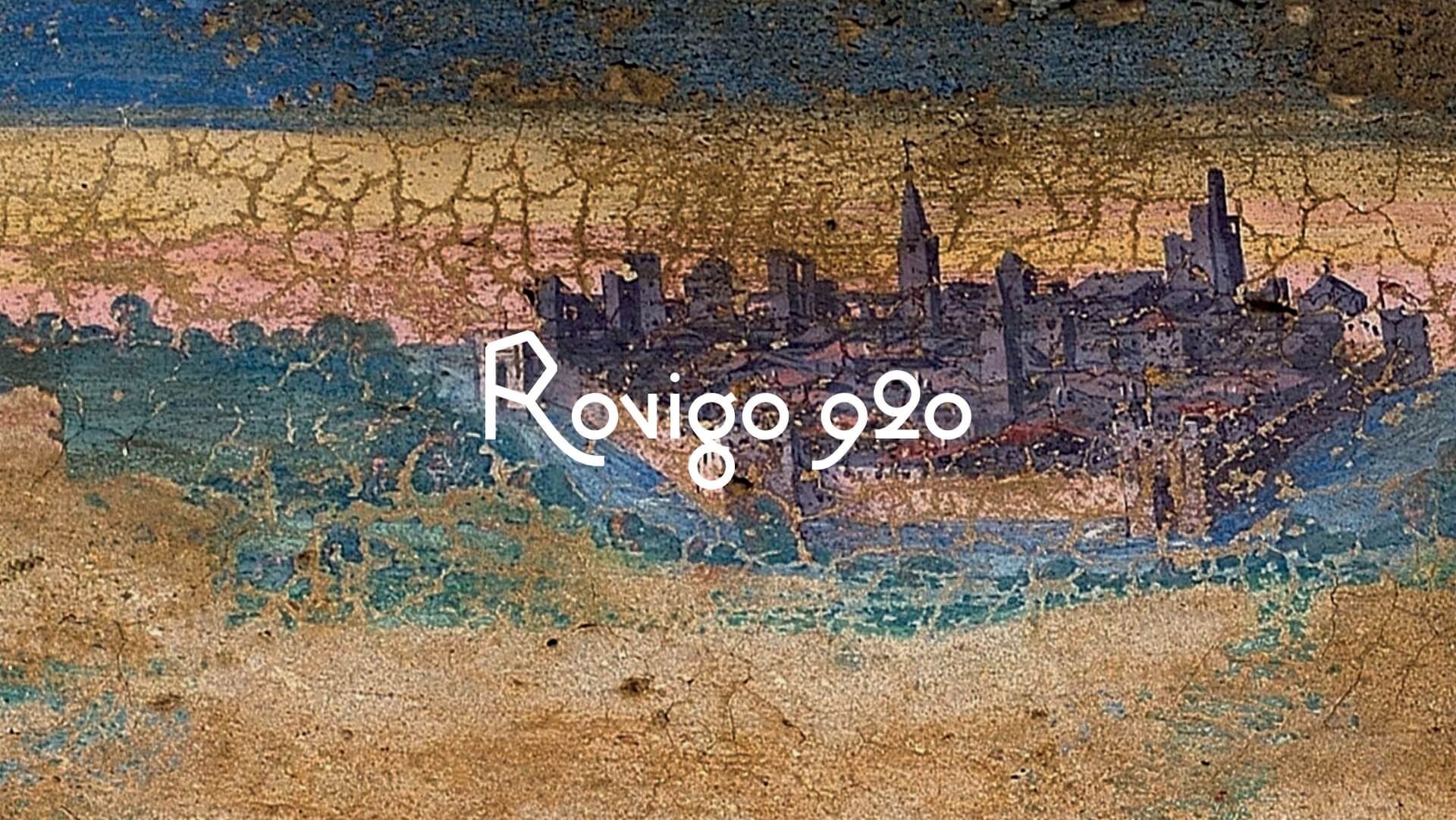 Customer
Municipality of Rovigo
Services
Communication for culture
Awards
ADI Design Index 2021 selection
Rovigo 920 is a brand identity project developed for the Municipality of Rovigo to celebrate the 1100th anniversary of the construction of the city's castle, perhaps the reason for the city's name's etymology. The touristic brand encompasses the city's cultural venues and the cultural initiatives that take place in them.
Rovigo 920 rediscovers local history through a custom logotype designed from scratch, inspired by the medieval plan of the city. The logotype is designed to work together with photography and with a series of pictograms that lead back to elements present in the architecture and nature of the place.
The identity project is made also by a series of secondary logos created for other important cultural sites in the city, enhancing the rich cultural and artistic heritage of the place to reinforce a new identity image that, through the rediscovery of its origins and past, offers a new take on Rovigo.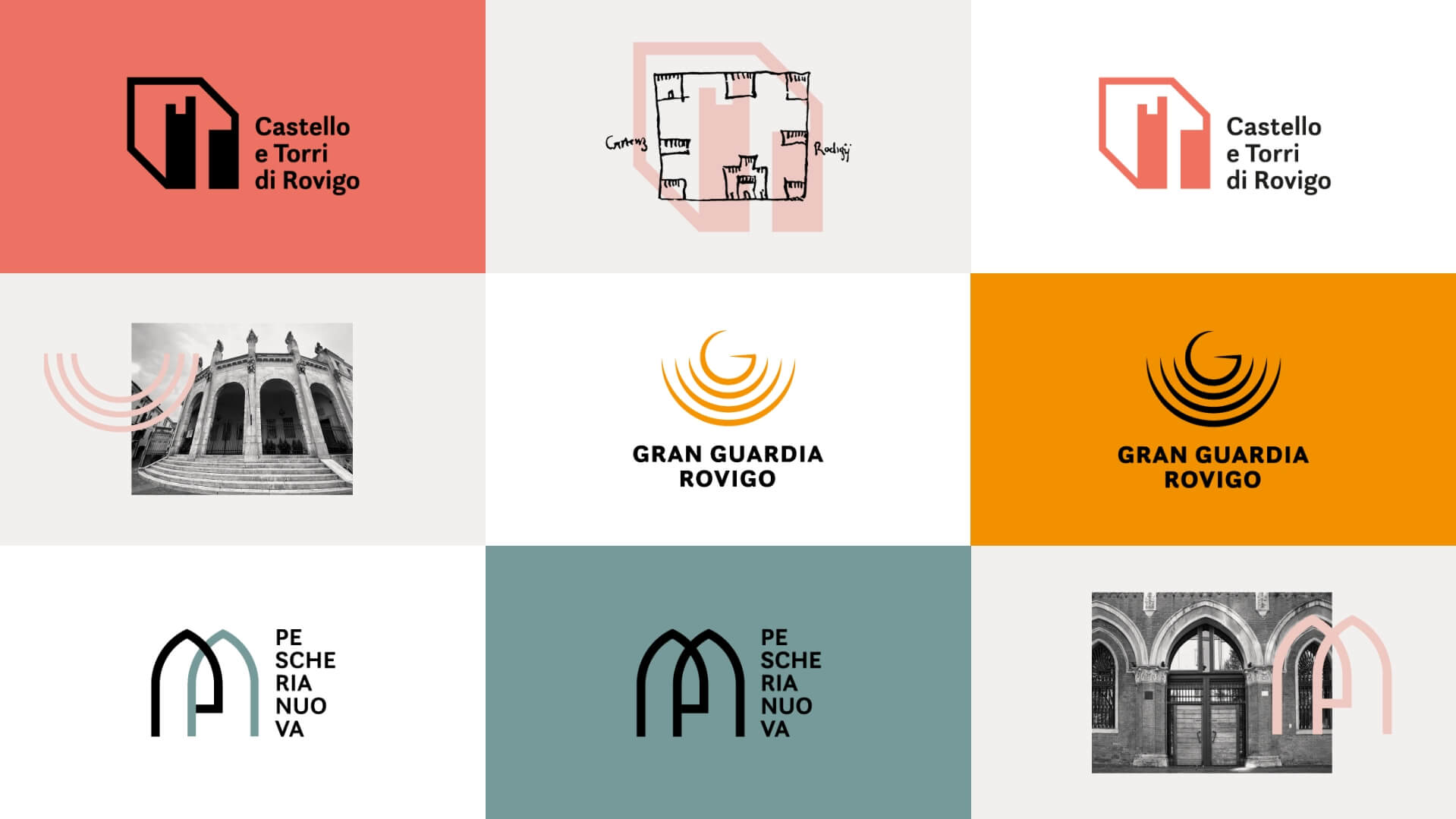 The communication of Rovigo 920 was also declined in various visual media, such as brochures, merchandising and advertising campaigns.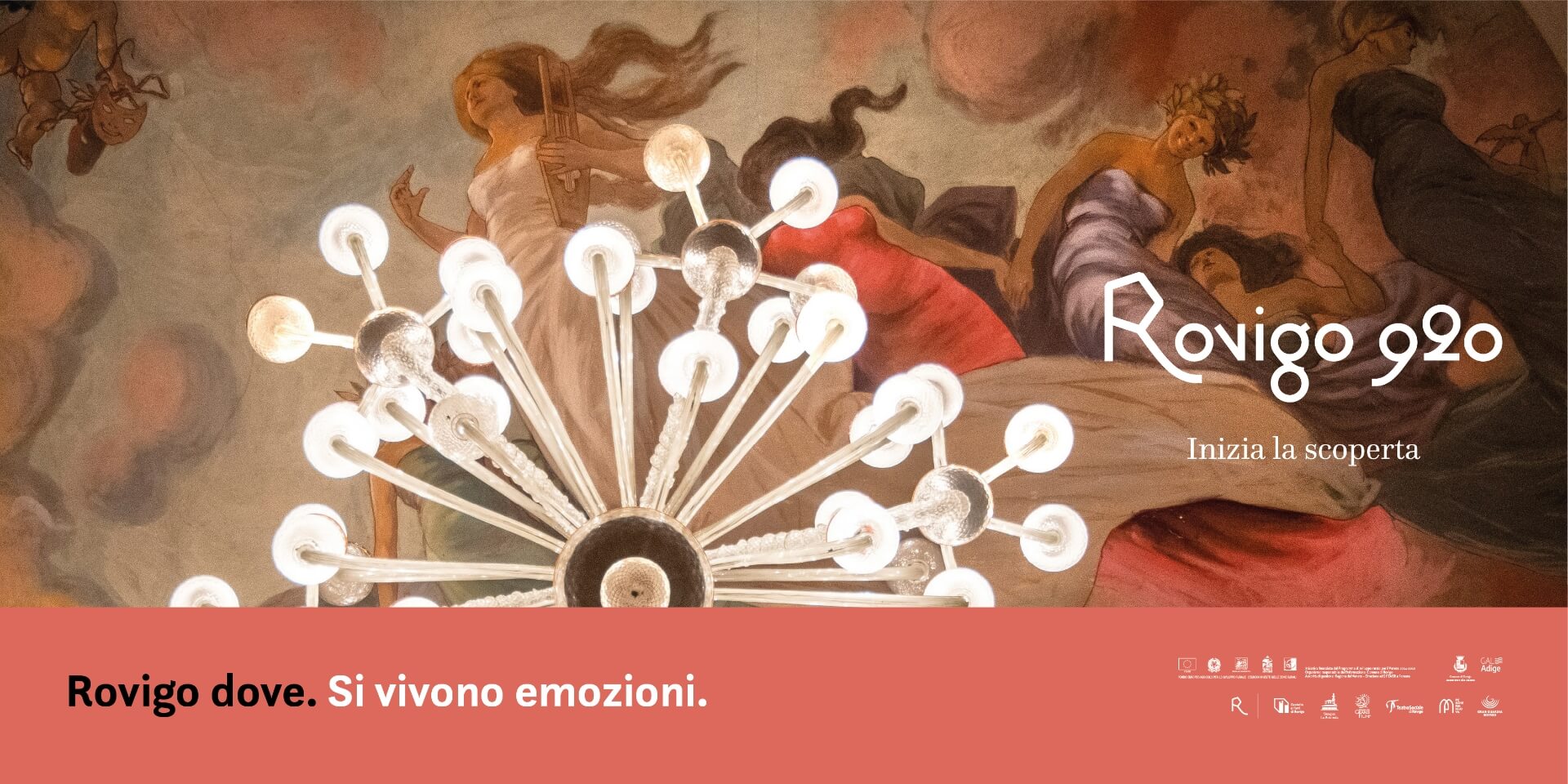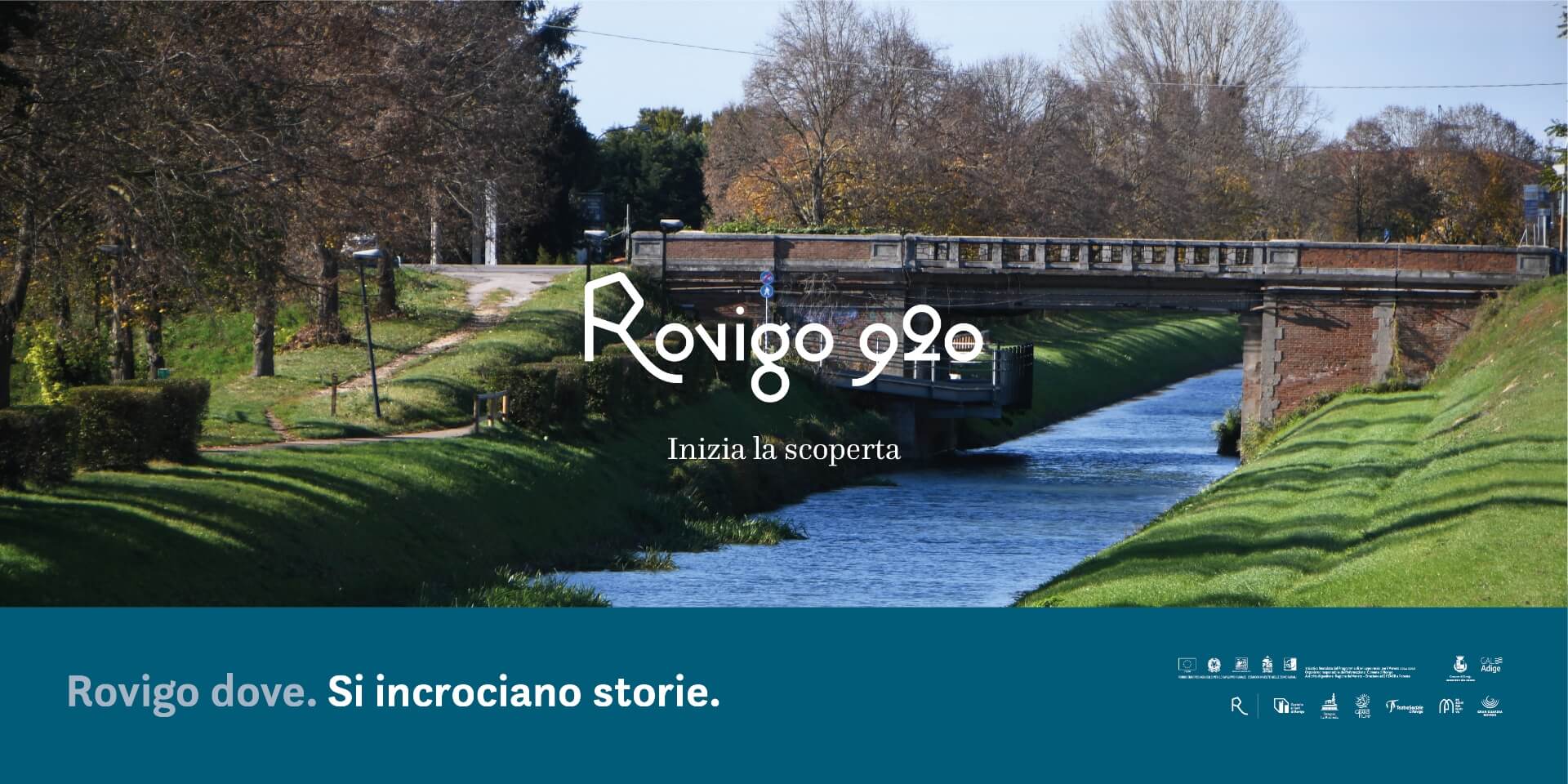 The project was also communicated on social networks, where photos, illustrations and icons succeed one another to tell the story of the distinctive characteristics of the place, its monuments, traditions and illustrious personalities.