La fabbrica dello zucchero – Tensioni
3 days, 12 designers, 50 posters to enhance culture in the local area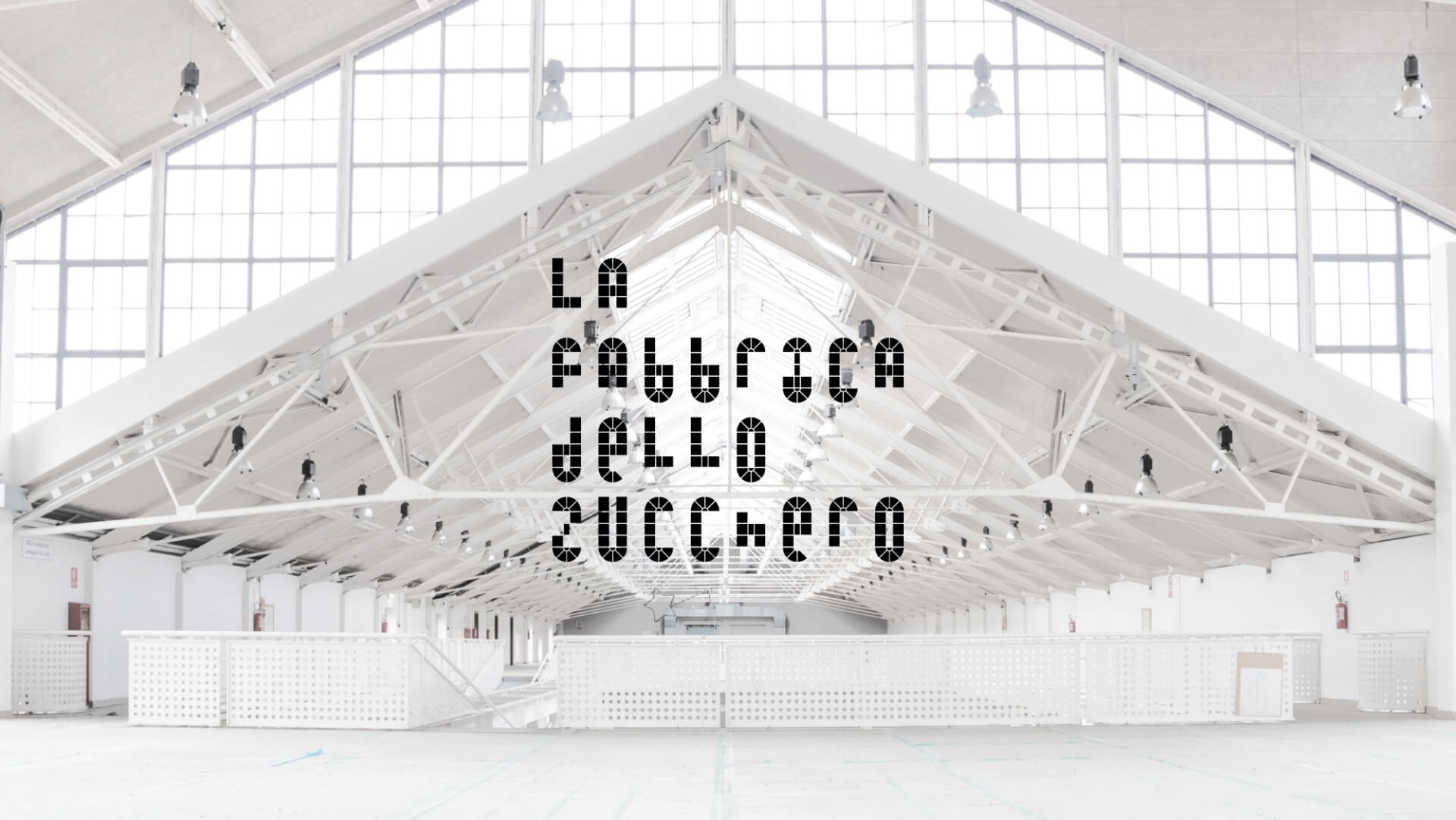 Customer
La fabbrica dello zucchero
Services
Communication for culture
La Fabbrica dello Zucchero is a cultural centre located inside the former sugar factory in Rovigo, built in the early 20th century to process sugar beet, then abandoned in the 1980s and eventually restored and converted to offices and exhibition space in the mid-1990s. Today, La Fabbrica dello Zucchero transforms the industrial spaces into venues for performing arts and culture that can host dance performances, concerts, exhibitions, screenings and much more, both indoors and outdoors.
We designed the visual identity system of La Fabbrica dello Zucchero: to do this, we used the large windows as architectural elements representing limits and boundary spaces,
as a rhythmic structure to create a grid on which to compose original lettering.
On the occasion of the reopening of the spaces to the public, the same pattern inspired by the windows was also used in the form of an illustration for the design of the event's communication material. The logotype, therefore, also became a projection element inspired by the way light enters and transforms the windows into a sundial, which can also be found in a projection inside the venue.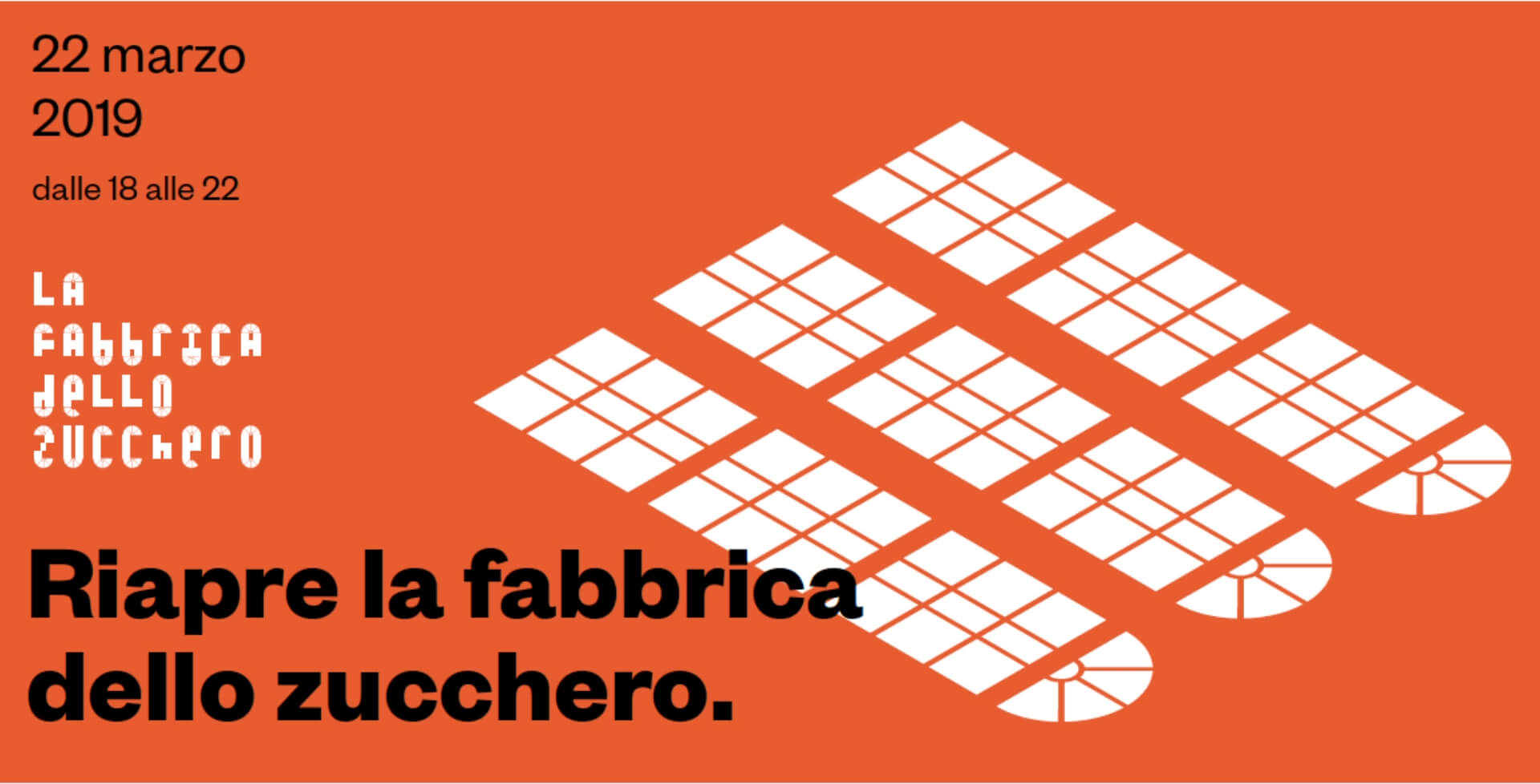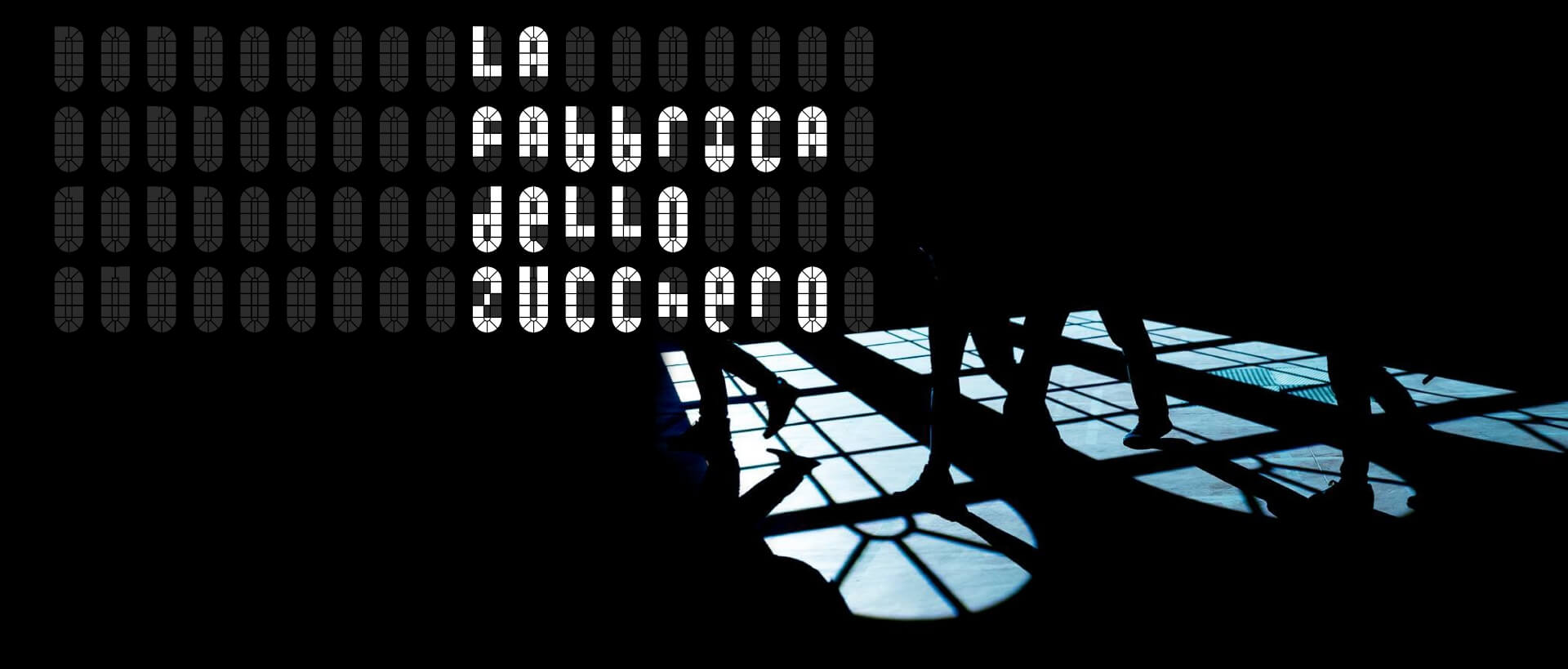 In 2019, La Fabbrica dello Zucchero also organised the first edition of the Tensioni festival, a multidisciplinary event investigating the theme of 'Geography of relationships'. On this occasion, we were also involved in the organisation and realisation of a three-day workshop in which 12 young designers participated to envision how relationships are represented and to design the image for the festival.
The designers, divided into three groups, tackled the construction of the festival's visual identity unconventionally, with a transmedia approach aimed at enhancing creative expression as a tool for experimenting with innovation processes, not only working with graphic design but exploring new disciplines and methodologies, from video storytelling, to sound design, map and cartography reinterpretation, and creative coding. 50 posters were created around the idea of a metaphorical rubber band joining the letters T and I of the word "Tensioni", collected in three different interpretations of the theme: 'Geomorphic', 'A Beautiful place' and 'Tensions of light'.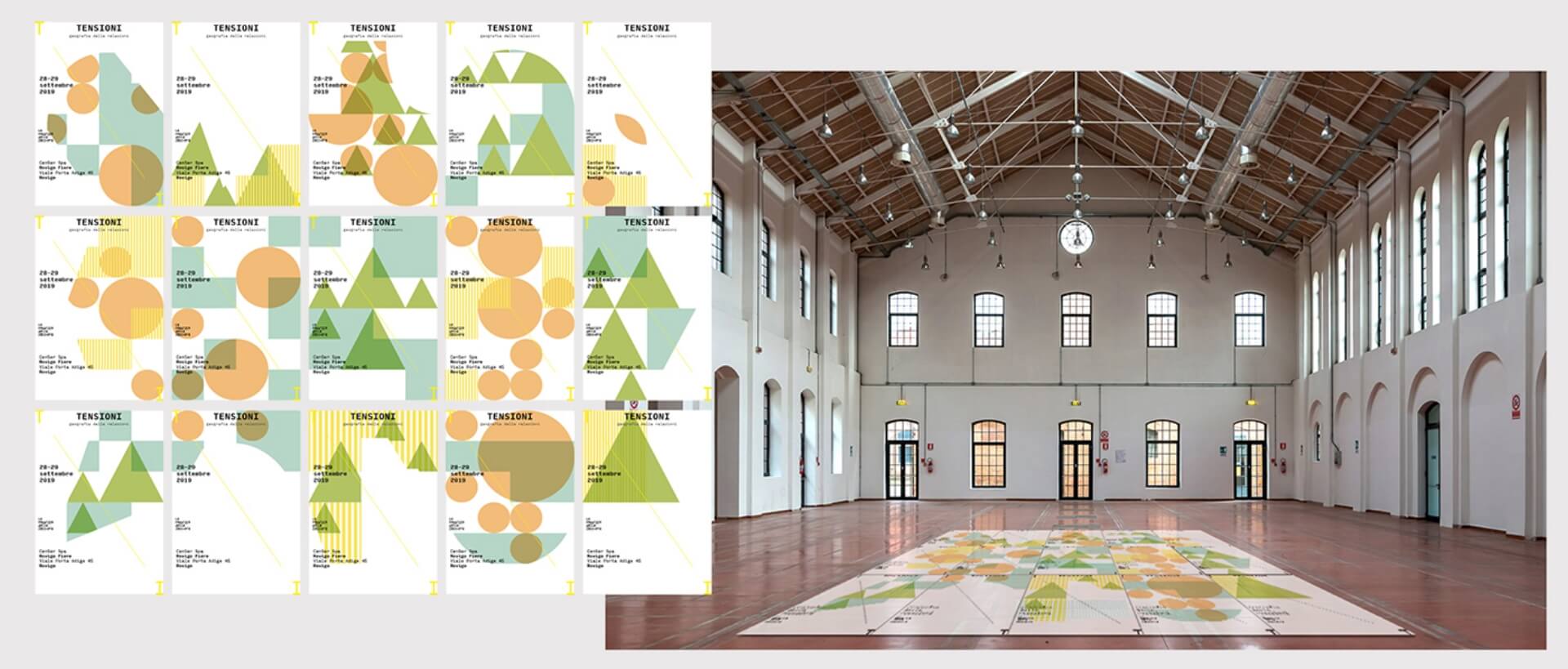 The results of the workshop were presented at the end of the workshop and then put on display during the festival days in the former sugar factory.