Botteghe Digitali
An exhibition space to showcase artisan excellence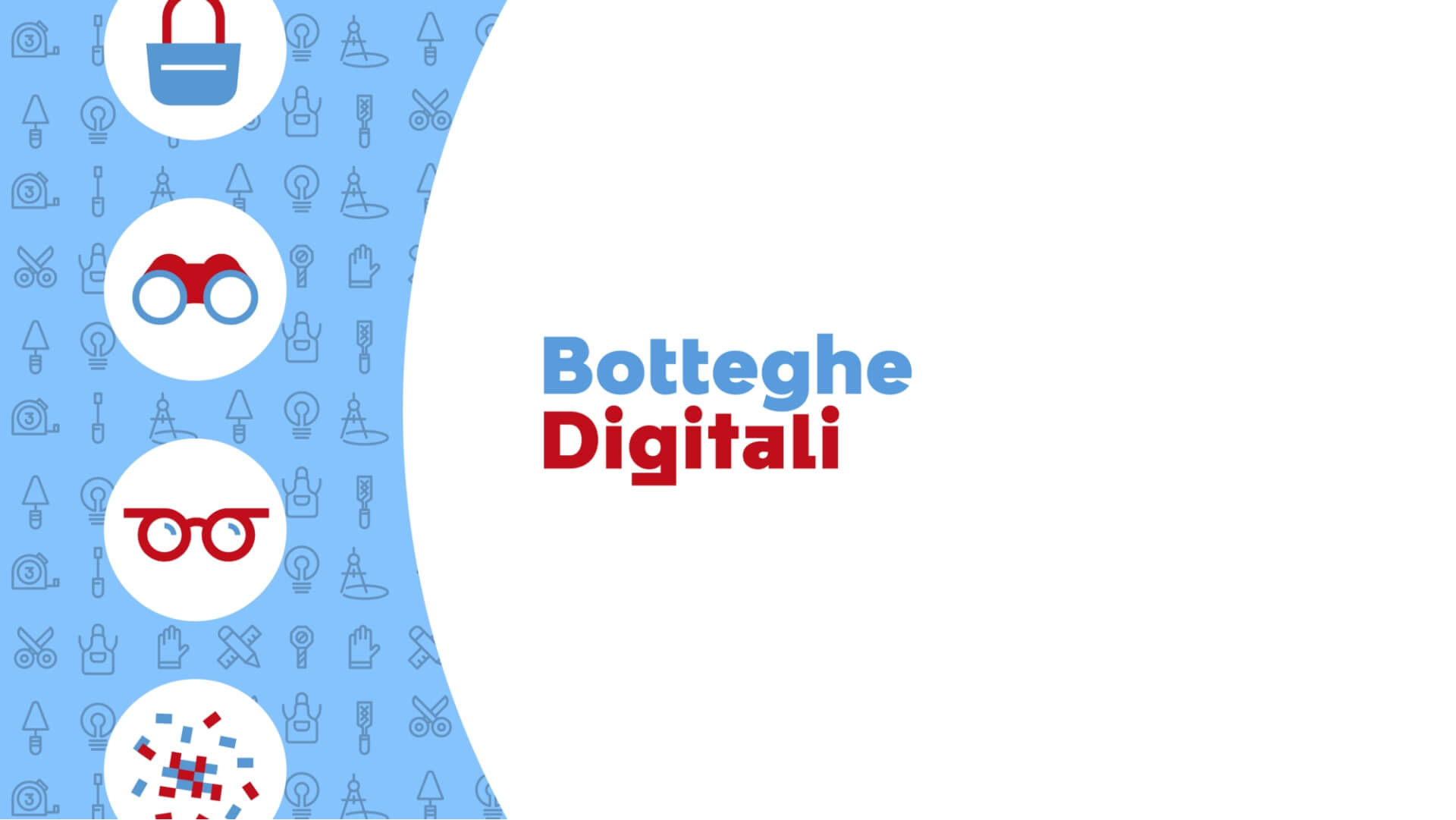 Services
Experiences in spaces
Botteghe Digitali (Digital Workshops) is a project for the enhancement of Italian handcraft excellence conceived by Banca IFIS with the scientific direction of Stefano Micelli to accompany artisan enterprises towards the digitalisation of their business. The project was presented at the Maker Faire in Rome with a circular booth, entirely open and accessible from all sides, conceived as a digital fabrication workshop.
The design of the space revolved around the desire to make the most of digital technologies, both in the actual display and in the choice of materials, furnishings and techniques. Starting from the sketch designed the event area, following every stage of the process, from the concept to the setting up, including the realisation of the sketches, the design of the furniture, the coordination of suppliers and much more.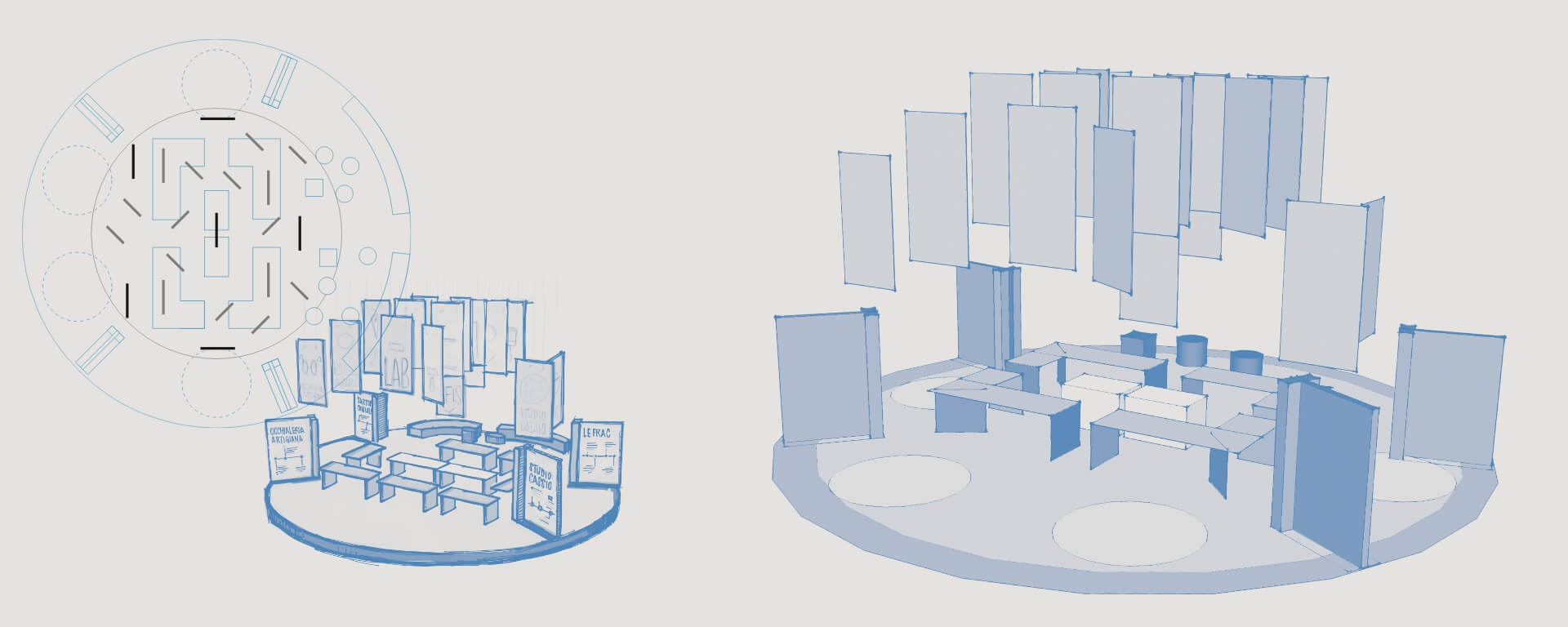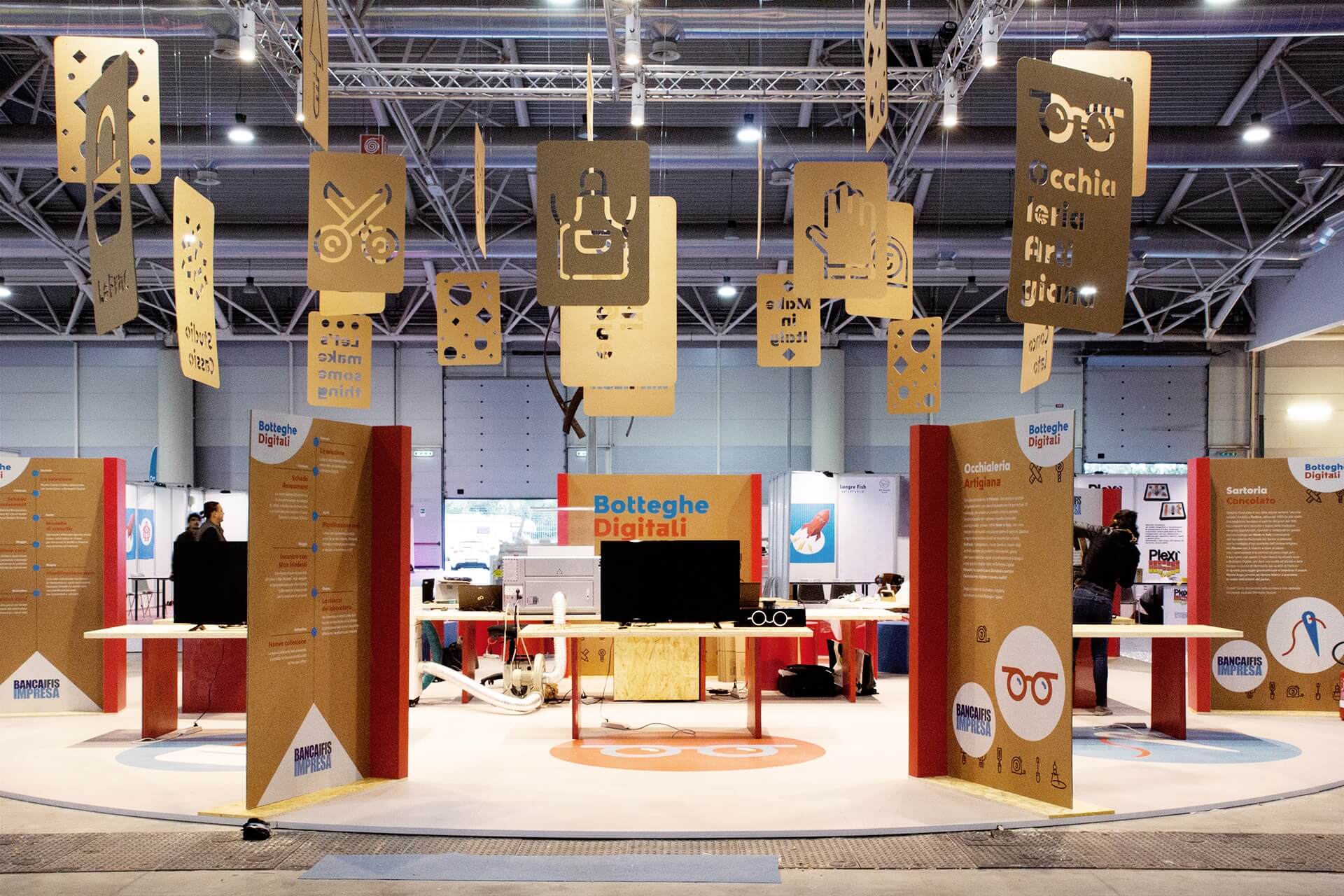 The space was divided into two distinct areas, one dedicated to storytelling and one for the workshops. To optically subdivide the space without restricting access to the stand, backdrops were created, which served both to define the spaces and to present the artisans who had been selected within the project.

The exhibition space was underlined through a series of suspended signage, to further emphasise the area and make it stand out within the fair hall. These boards were also realised through the use of digital technologies.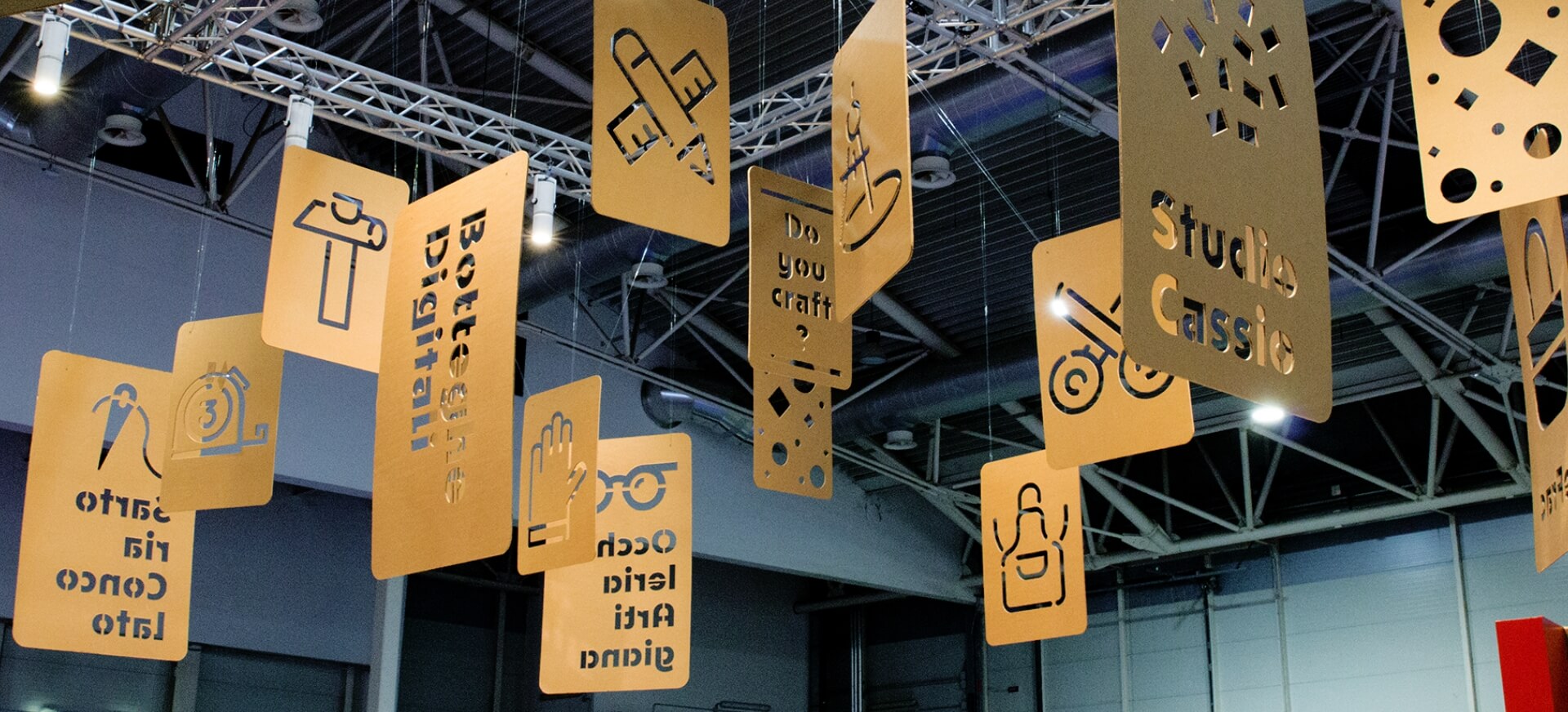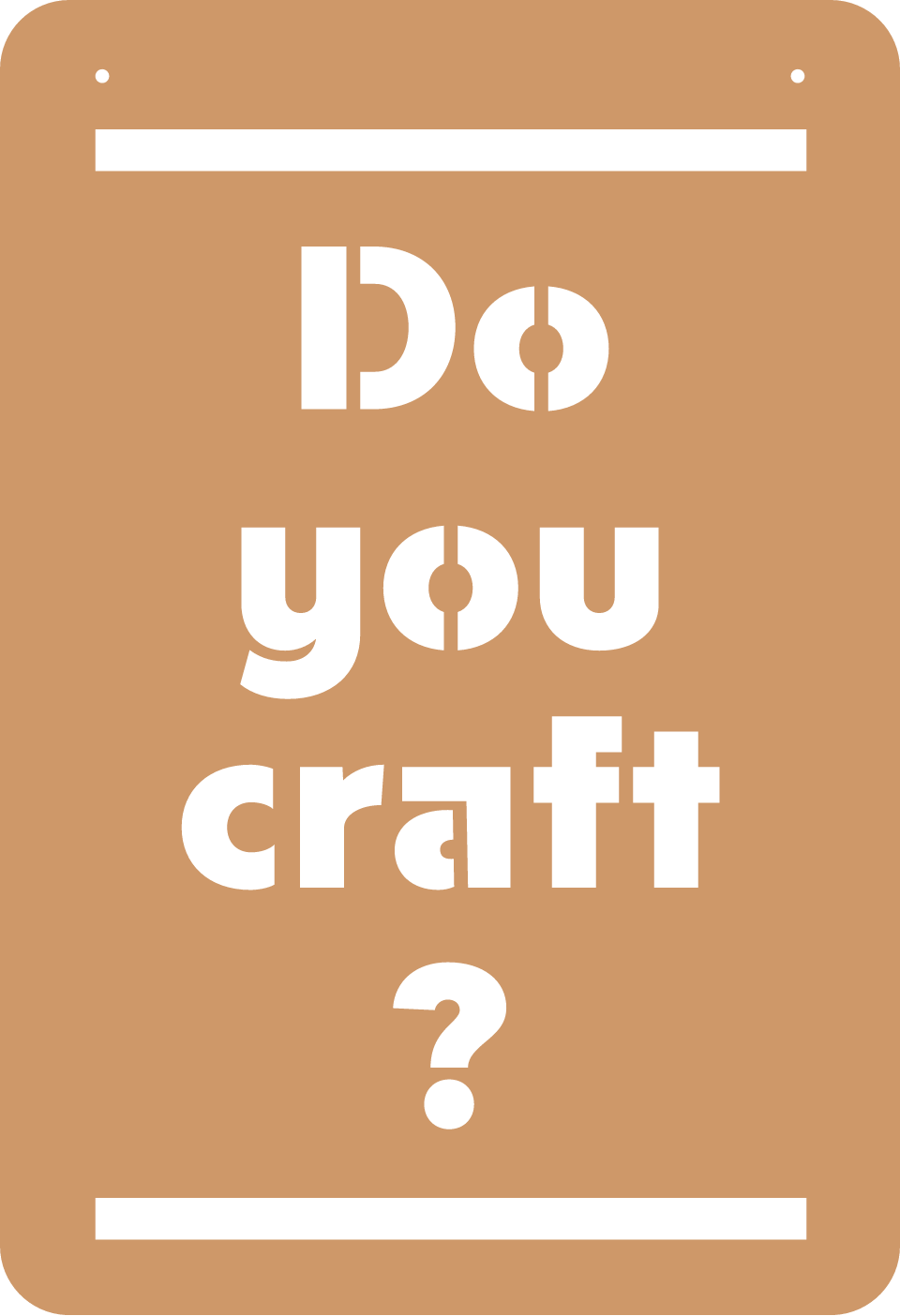 The design and layout of the exhibition space are part of the work that has been done for Botteghe Digitali over the years, in collaboration with Banca IFIS.