ARA
A project to rediscover rural areas through cultural actions
Services
Activations and transformations
Awards
European Design Award Gold 2017
ARA is a project conceived by the Tumbo cultural association and supported by the Fondazione Cassa di Risparmio di Padova e Rovigo, to rediscover the rural and suburban areas of the Municipality of Rovigo through the creation of cultural workshops.
For ARA, in particular, we devised a variable generative logotype, starting with a dialect word, ARA, which identifies the way rural courtyards are called in the Rovigo area.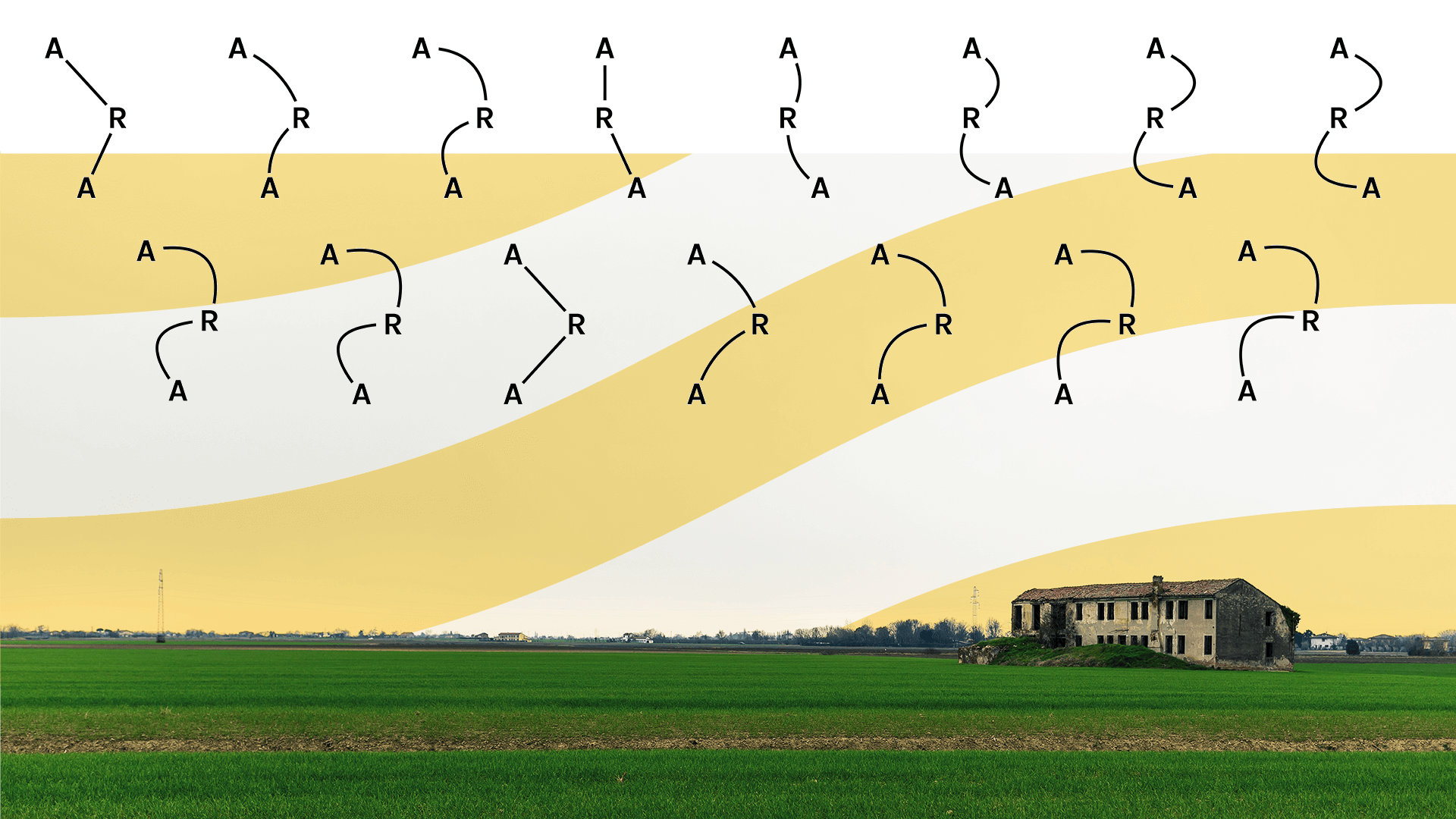 ARA's logo is based on a matrix consisting of three rows and three columns that fill alternately, in which the letters that compose it are connected by curves that occupy the spaces in the matrix and change shape from time to time, generating variations as the connections between the letters A, R and A on the three rows change.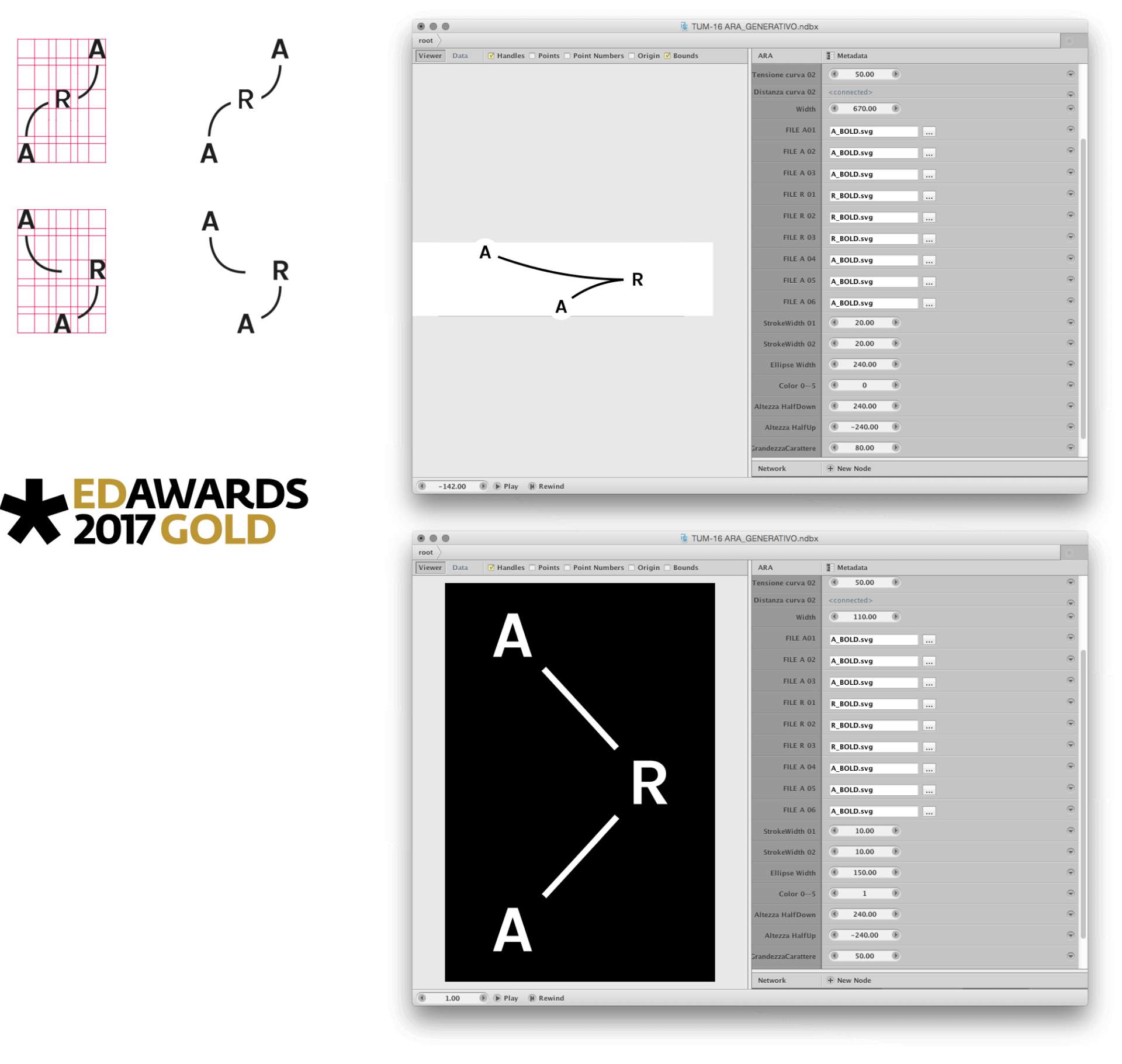 ARA is a project deeply linked to the territory in which it came to life and took place through a series of workshops aimed at involving the youngest through different actions; from design fiction, useful for getting to know a place and above all for imagining possible future collaboration, to self-construction and interaction design workshops.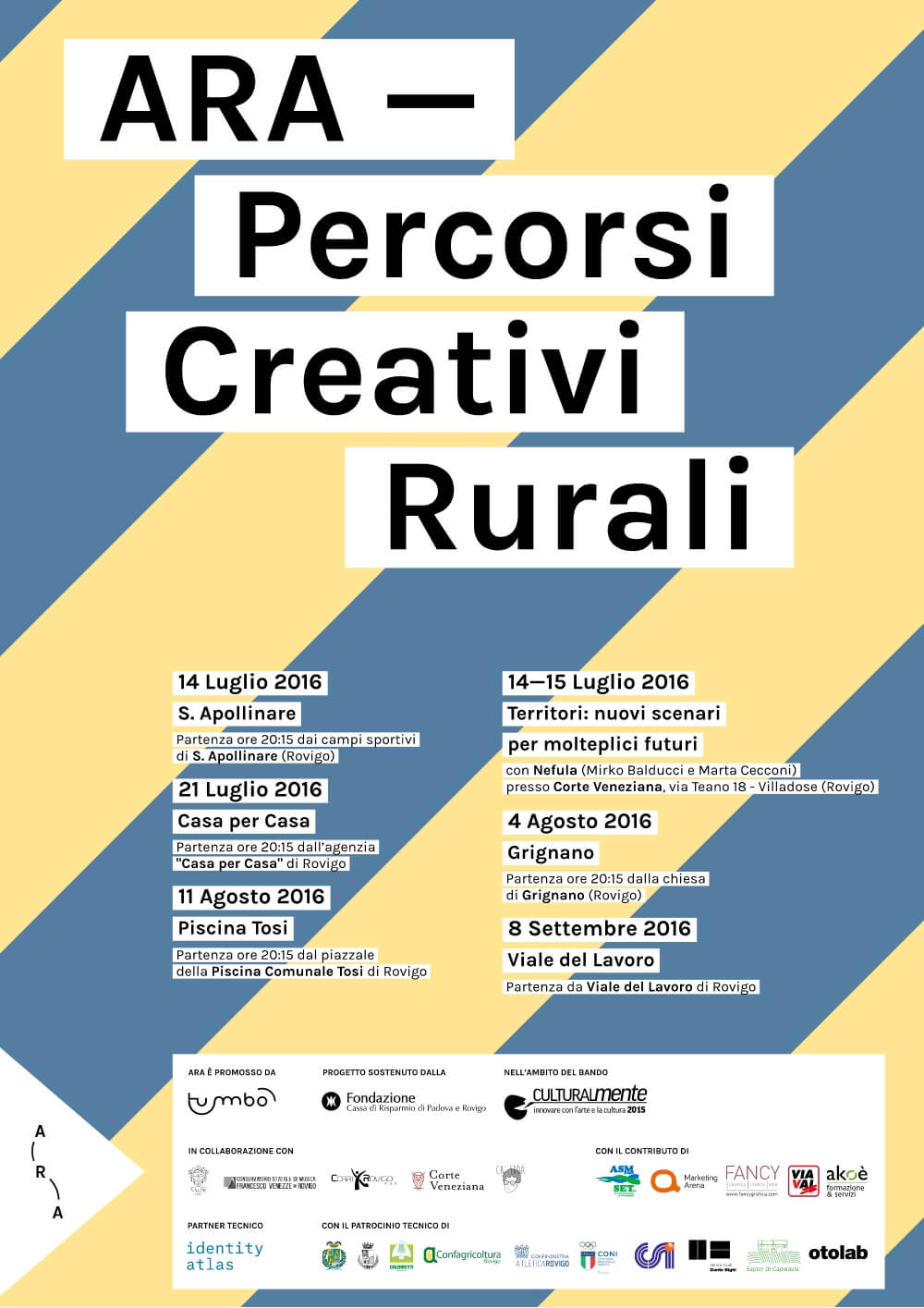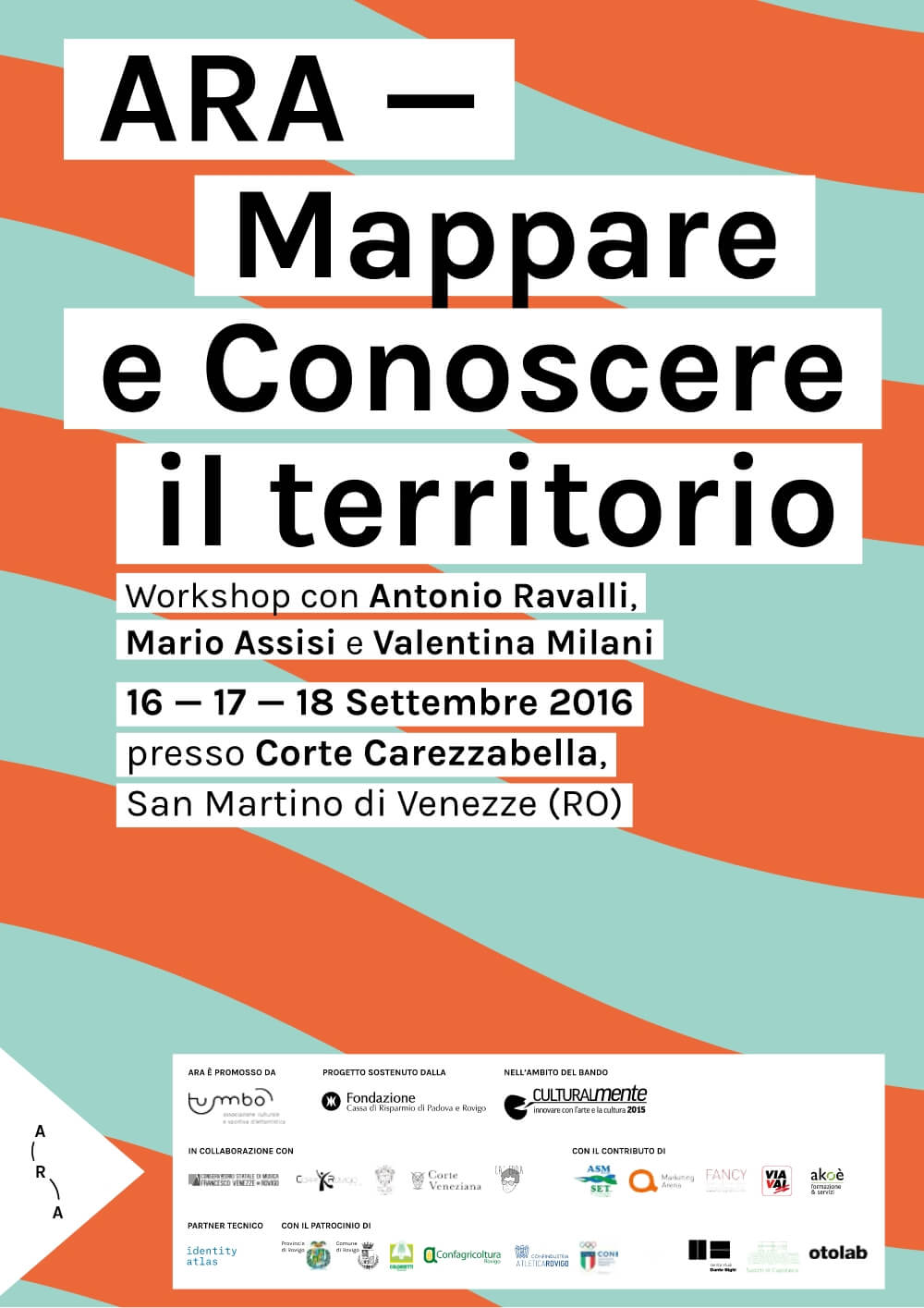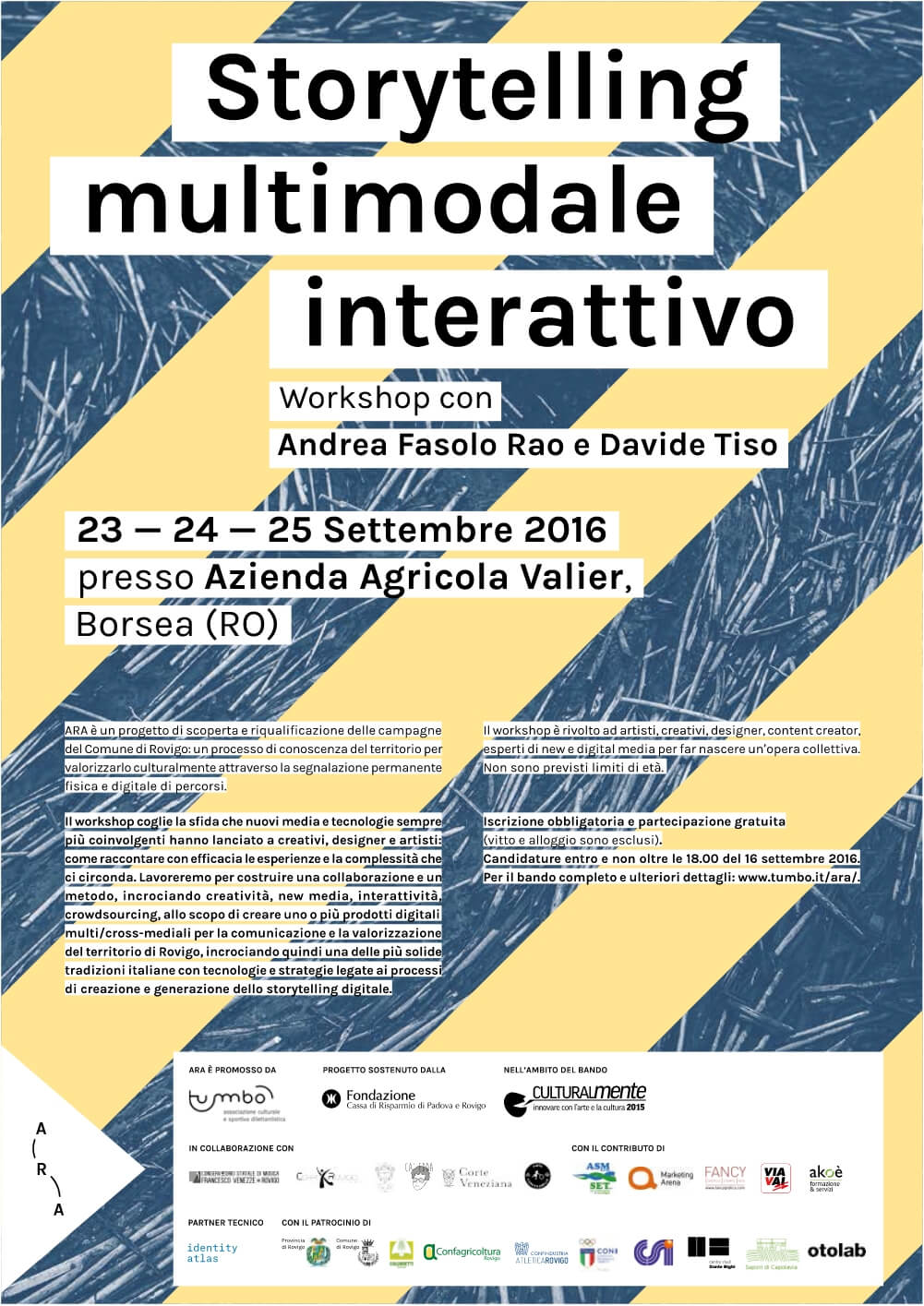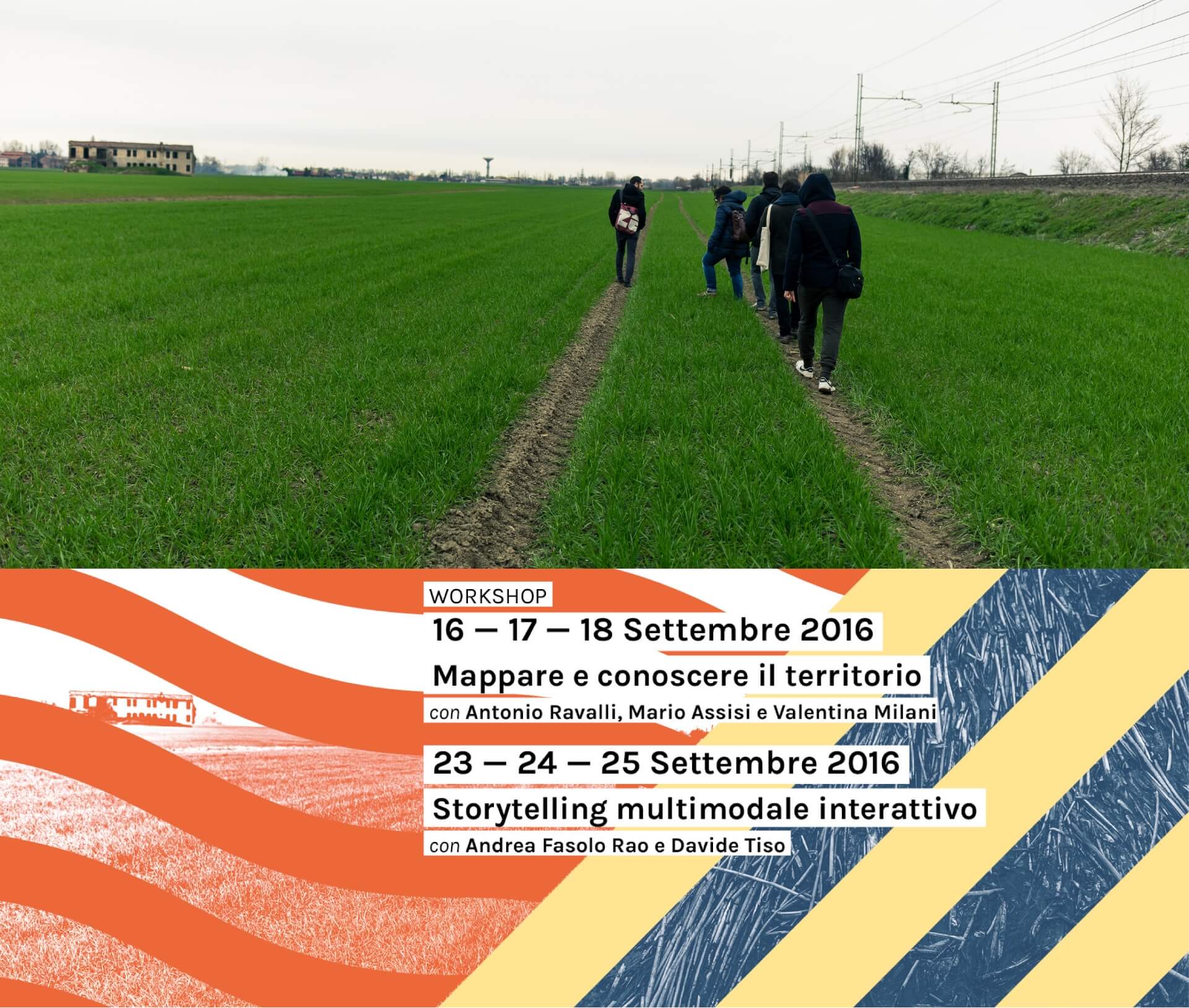 In addition to the variable logotype, a series of pictograms citing and revising ancient heraldry contribute to the general visual system.